How To Draw and Paint Drawgirl
Step 5
We continue this tutorial of Drawgirl by explaining and illustrating the fifth step this pastel portrait.



This is more of the same as was done in the previous step of Drawgirl, but, continued down to include the neck and bosom sections. Notice the light areas are left untouched. Notice, also, how the emphasizing of the lit area under her chin on her shoulder is isolated by outlining her collar bone with darker value linear strokes from the set of grey pastels.
Your tonal drawing continues still in... Step 6.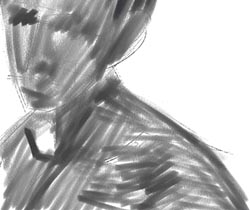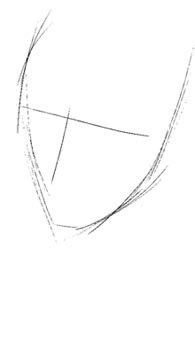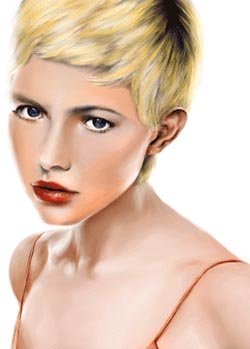 Go To Step 6

Return to Drawgirl Tutorial Home Page

Return to Home Page